"Through you we did it" was the text that one of the 'Kibera Young Innovators' added to the river of congratulatory messages that filled our team's WhatsApp group after hearing the good news. Nobody picked up on it, it remained there, not followed up, but for some reason it kept lurking in my mind the few days after. It made me think of the role that events like the Impact Week and the Virtual Design Thinking Challenge play in the progress of under-served communities. Ahead a short story by Madlen Medina.
James, Oliseh, Lydiah, Logan and Hillary (pictured below) are five young entrepreneurs with one goal in mind: making Kibera (Kenya) a healthy place. And it is in the way they set themselves to do it which makes KLINBERA, their waste management service, a well rounded program that provides solutions to many of the multiple challenges Kiberans face everyday.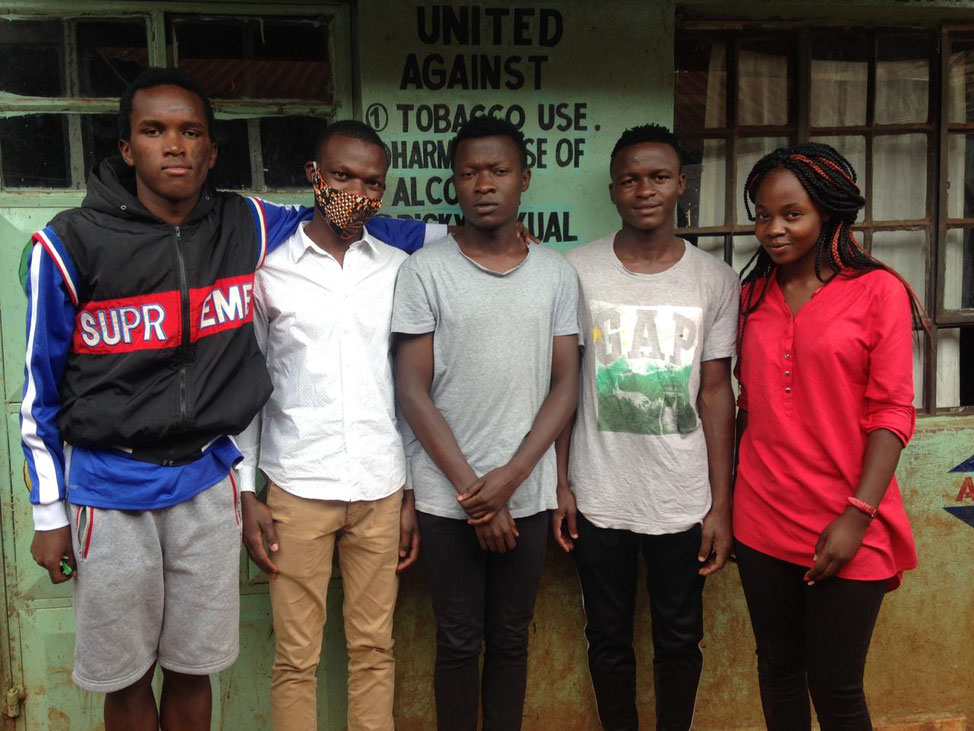 The Kibera Young Innovator's way: A 'community-first' mindset.
"The transformation of Kibera begins with ourselves; the future of Kibera lies in our hands" James Mugambi from The Kibera Young Innovators.
Some of the team members had attended the Impact Week Kibera in 2018, where they first learned how to apply user-centric design and were introduced to an entrepreneurial approach to solve social challenges affecting their community. Having this mindset internalised, they spotted an opportunity after observing how the quantity of waste had been increasing since the lockdown measures. Kibera does not count on a formal or informal waste management service and the places destined for garbage disposal are hard to access for residents. This situation results in littering and therefore clogged sewers, flooded houses and kids playing around piles of garbage. Residents commented that they were scared of respiratory diseases due to the decomposition of garbage right next to their houses and therefore being more vulnerable to Covid-19 infections.
Observing all that, the Kibera Young Innovators decided to create the one and only waste management service for Kibera and began shaping a business model that focused on elevating their community in various aspects. That's how Pilot 1 started.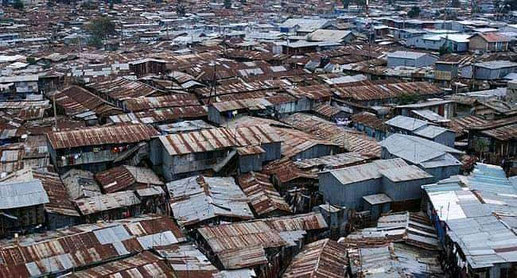 Pilot 1: The first 600 customers
Their initial service consisted of providing residents with garbage bags for them to dispose their waste in and then collecting the bags every week to bring it to the far away disposal places assigned for it. They recruited 30 youngsters and offered them purposeful and paid work in times where unemployment has hit hard due to the local lockdown. Before joining #KENYAVSCOVID19, the team already had 600 paying customers and a lot of feedback which they were ready to unpack in order to iterate their service and define Pilot 2.
How we created Pilot 2: KLINBERA for a Clean Kibera!
"It's only through trial and error that we get to learn and each day we ought to be willing to be students" — Loghan Otieno from The Kibera Young Innovators
Streamlining the service
After several months of working on Pilot 1, the team learned that the bags they were using were not resistant enough after some customers raised complaints. But before jumping into finding more resistant bags, we explored other opportunities. The team discovered that some customers were sharing their bags in order to split the already very low costs, so we evaluated further benefits of this option. It turned out that providing shared bins would not only reduce the costs for their customers but also for the team, as bags would not be needed anymore. On top of that, it would make the collectors' job way easier and more efficient, since it would decrease the number of collection points. That's how we said goodbye to the paper bags and said hello to shared containers!
Focusing on customer retention
The Kibera Young Innovators already have a pretty solid customer acquisition strategy. They do door-to-door marketing and conduct free sewage clean ups twice a month since they want to show that they care about helping the community and aren't in this only for the money. In this way, they build relationships first and then offer residents the opportunity to keep their environment as clean as they left it by hiring KLINBERA services.
The results of their free sewer clean ups:
With the customer acquisition working well, the team wanted to focus more on customer engagement. They noticed that some customers were falling back into bad habits because their neighbors continued littering and they felt like they were paying for nothing. In order to solve this challenge, the team decided to find ways to reward loyal KLINBERA customers. So the question left to answer was: how? The team spotted an opportunity to use customer data they had already collected in order to link residents to organisations donating food and other support. They also came up with an affiliate program where customers get one weekly collection for free for every five new neighbors they engage in the KLINBERA program.
To be continued…