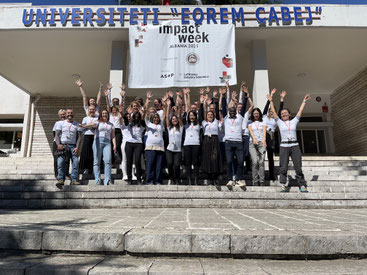 "Albania, we are a nation of dreamers" – Kristina Fidhi, Chairwoman, Visit Gjirokastra
The southern city in Gjirokastër was host to Impact Week Albania 2023, marking the first time we hosted an Impact Week in Continental Europe. And what a special location! Not only is Gjirokastër classified as a UNESCO World Heritage site, but the area is proud of its authentic rural lifestyle that includes century-old culinary traditions and rich ethnographic diversity. Beyond the surface however, the region confronts numerous challenges in the tourism sector due to high unemployment rates and a growing trend of Albanian youth migrating to neighboring European countries.
With this in mind, it was clear that a Design Thinking approach could strongly benefit this community, and Impact Week Albania was inaugurated in March of 2023, led by Mara Schoendorfer of Lufthansa Technik.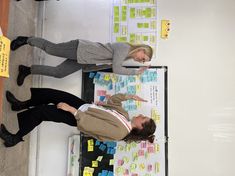 With local collaboration at the forefront, Mara and her team of volunteers formed a partnership with the University of Gjirokastër to create a program for its students that would be both attractive and meaningful, carefully selecting tracks that would have the most relevance. Kristina Fidhi, a university professor and Chairwoman of Visit Gjirokastra, played a vital role in unifying all the elements of the event.
"Lack of trust is making people leave the country, " revealed Fidhi, "we live in a region [whose] population is decreasing day by day, and we need more possibilities for start-ups, more new ideas, we need motivation, we need positive energy, we need to bring the trust back, we need to use all of the potential of this region to help people create something here." 
And that's exactly what we brought in March of 2023 with the Design Thinking workshop, conducted by 12 international coaches and 12 local coaches, and focusing on the tracks of Education, Entrepreneurship, Employment, and Quality of Life.  In just one short week, the team not only harnessed the attention of 65 participants but also the city council and local media, enticing the curiosity of even the most skeptic in the community.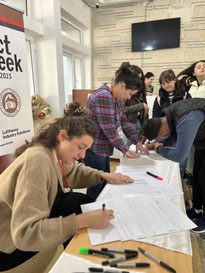 Above all, Impact Week has had a transformative effect on the entire region and we are already seeing the results:
local businesses are recognizing the positive impact of teamwork, and they now aim to hire small groups of students who can work together, foster collaboration, and motivate each other

university professors are incorporating more group work and practical exercises into their curriculum, acknowledging the positive effect this has on student engagement and real-world skill development

the municipal promotion of Impact Week represents a pivotal attitude in local politics, generating significant interest and discussion about entrepreneurship 
With this encouraging outcome, we are excited to start the planning for Impact Week 2024, to continue shaping a positive future for Albanians! Submit your application today! The deadline is December 3rd, 2023.