Since the beginning of the corona crisis, the virtual world has become more real and tangible for members of our Impact Week than ever before! Even in times of lockdown, we have been able to do what we love most: bringing people together from around the globe to create a positive impact!
But let's start at the beginning: As we all remember, in 2020 when the pandemic hit, everything came to a standstill. People were confined to their houses while many problems were arising. That's when members of our community asked themselves: Could we somehow bring the world together to tackle challenges caused by the virus around the world? The problem: nobody could go out; physical workshops, ideation and the likes were impossible. How could we bring the workshop room to a virtual world and get people from all over the world to ideate and innovate together to tackle this pandemic without leaving the house? Ideation and collaboration in a virtual setting? Would that even work?
It was around that time when one of our Impact Week rockstars, Madlen Medina, contacted MURAL, a leading platform for virtual collaboration. With our typical "can-do spirit", she pitched our idea to bring the world together to tackle covid challenges in a virtual space, and to send a signal of connection and belonging in times of lockdown. Would you be up for it? MURALresponded with the same "can-do spirit". They loved the idea and, as a part of their MURAL for Nonprofits program, were on board providing free licenses for all upcoming Impact Week events.
Just like that, the CountryVsCovid19 movement started. We learned how to navigate in this world, which was still new to most of us. We got to know each other via video and whiteboards, sharing our personal stories, making sketches, and building teams to work and innovate together for a whole country. Altogether, 600 people from over 20 countries met online, most of them for the very first time. 70+ strategies were developed to tackle the current COVID19 crisis in Nepal, Kenya, Nigeria, Germany, India, and South Africa. Using the same virtual innovation challenge methodology, the global aviation industry came together through AviationvsCovid19 to ideate and collaborate on re-defining passenger experience for the future. So far, 8 amazing ideas and prototypes developed in MURAL whiteboards have been implemented within only 6 months after the virtual events.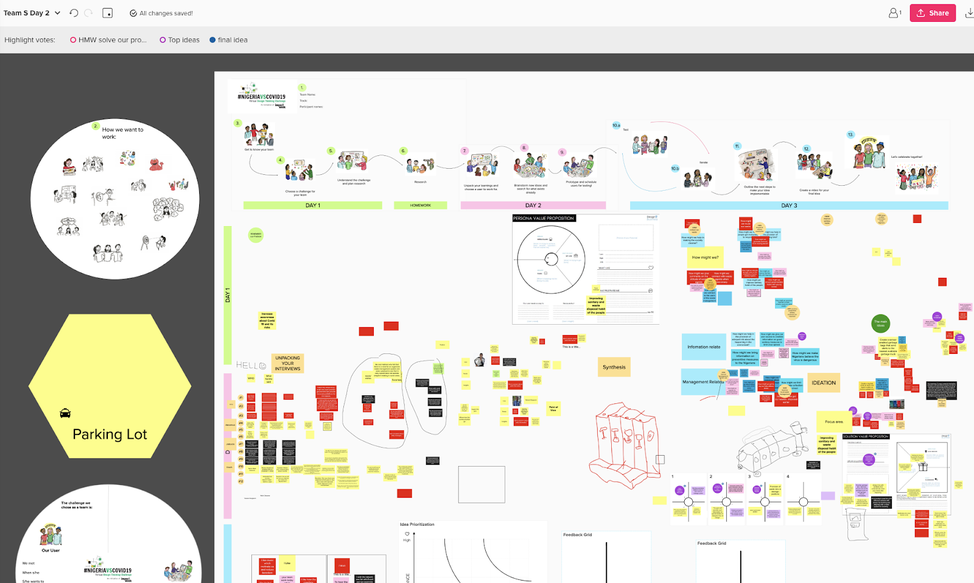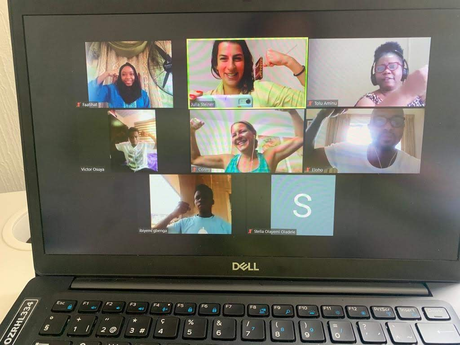 We are proud of all teams who generously spent their time for the common good and the people in their countries. We are grateful for the ongoing MURAL partnership and support. We wish all teams who have been up and running since our virtual events to create even more impact in the real world! Go Klinbera, AMANI Kibera, NIVISHE, Nachhaltigkeitshelden, WasteHeroes, MachDochMal, Ejalo Academy, and the "Great Minds" at DUFMA!
Stay tuned for more impact stories.
#nachhaltigkeitshelden www.waste-heroes.com