Can you feel it too? The Impact Week spirit took over during our Coach Camp at the University of Ghana. The Coach Camp aims to improve the coaching as well as the problem-solving and leadership capabilities of every Junior Coach. And we are happy to witness the plan is working out! You can literary feel how much our international Junior Coaches have developed already – not only in terms of their professional skills but on a personal level.
From today on the freshly trained Junior Coaches are going to deepen their skills by guiding their student teams through the Impact Week tackling the most relevant local challenges. Stay tuned!
Onboarding Completed — Junior Coaches are ready for the Students-Teams
The coaching team is ready: All 56 junior coaches have successfully completed the Coach Camp this week. It has been a great peer-to-peer learning experience with all participants guiding each other through the design-thinking process. They were supported by 9 senior coaches who helped them develop the skills and mindset of a coach: someone that sparks creativity, empowers their team to be innovative and turn failures into learnings.
---
During the Coach Camp the Junior Coaches coach their team through the design thinking process.
This first week has been an amazing team journey with professionals from various fields of 5 different companies and 15 countries around the world. 
Dr. Naalamle Amissah, junior coach and Senior Lecturer of Crop Science at the University of Ghana, summarizes: 
"The intercultural exchange during this week made it very special as one had the unique opportunity to interact and co-innovate with others from different countries and cultural backgrounds".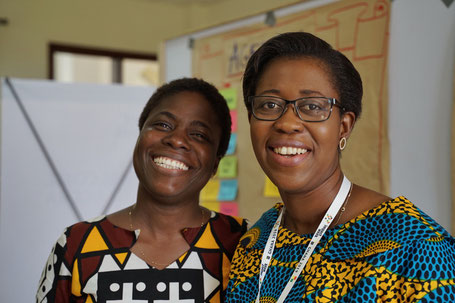 ---
The train-the-trainer module also ensures that the spirit of the Impact Week will go on. The coaches are now equipped to multiply the design thinking approach well beyond the actual Impact Week. 
As Marc-Arthur Kouamelan, a Junior Coach and Product Manager and Developer at Nestle Abidjan, Ivory Coast says: 
"I can already tell that design thinking is very relevant to my job. It can help develop products that meet the consumer expectation. You get insights into what the consumer really wants instead of making assumptions."
Now we can't wait to meet all of the 180 students from the University of Ghana next week and be inspired by their ideas.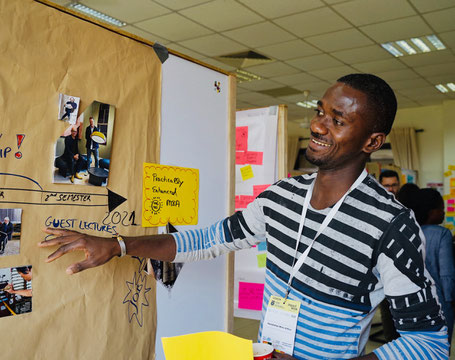 Team IW Ghana 2019